Welcome to Animal Friendly Life, where you can find the latest news, insights, and stories about pets and animals of all kinds.
We are dedicated to sharing content that is both educational, practical, and engaging for pet owners and animal lovers worldwide.
Our focus is sharing up-to-date articles on pet health, wellness, and lifestyle, as well as captivating animal stories from around the world.
At Animal Friendly Life, we believe in promoting an animal-friendly lifestyle, such as pet-friendly and animal-friendly travel ­for example, so we are committed to providing practical tips and advice that help our readers make informed and compassionate choices.
Join us as we explore the wonderful world of animals!
How Animal Friendly Life started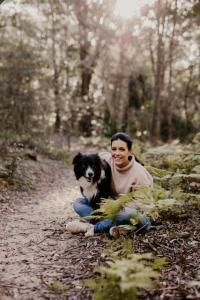 Editor, Michelle, decided to combine her two passions – animals and media – and create a site where animal-lovers and pet owners can keep up-to-date on all the latest news and current affairs in the animal world.
Fur mum to Border Collie Banjo and cat Spade, Michelle is passionate about animals and providing an informative platform where people can read about topics from everyday pet health issues to global animal welfare matters.