A leading animal welfare organisation in Maui has issued a desperate plea for help as their relentless effort to rescue, rehabilitate, and rehome animals affected by the wildfires continues.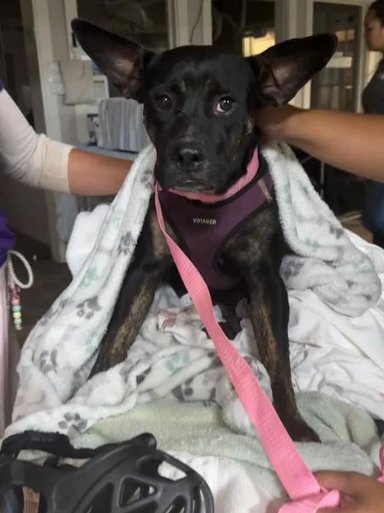 The devastating wildfires in Maui have not only impacted the human residents on the holiday island but also countless animals.
From pets to wildlife, many creatures have been killed, displaced, injured, or lost due this week.
Maui's Humane Society issued a desperate plea for help after the wildfires started in anticipation of an influx of wounded and lost animals.
Their initial call for help was met with an outpouring of support.
In less than 24 hours, the animal welfare organisation raised more than US$280,000 and volunteers inundated the shelter with offers to foster displaced animals.
Hundreds of pets have already been placed in temporary homes. more than 100 animals have already been placed in temporary homes.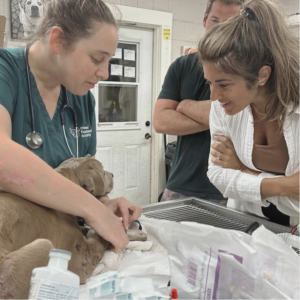 Devastating wildfires
The death toll of the Maui wildfires has risen to 89, with many more residents injured or missing since the blaze broke out on Tuesday.
The Maui Humane Society issued a statement saying the organisation was inundated with displaced pets since the fires began to ravage the Maui town of Lahaina during the week.
"Maui Humane Society is expecting hundreds of animals who have been burned, lost during the evacuation process, and those in need of critical care due to smoke inhalation," the statement said.
"Maui Humane Society is asking for help as the island grapples with the unprecedented and catastrophic impact of the ongoing Maui fires.
"The fires have left thousands of both humans and animals displaced, causing immense distress and creating an urgent need for solidarity within the community.
"Funds will allow us to perform lifesaving medical procedures and purchase supplies for families that have lost everything, so they can keep their animals with them."
Many of the animals suffered burns or smoke inhalation when residents were forced to flee their homes.

While the Maui Humane Society said all the animals in their care are safe, heartbreaking pleas have been posted on social media from residents whose pets are missing.
Already over capacity, the Humane Society's animal shelter in Puunene, is looking for emergency fosters, donations, and other help.
The organisation is asking anyone that can help to offer emergency foster homes and donations for surgeries and supplies.
Ongoing animal rescue operation
The Maui Humane Society has been at the forefront of the wildfire's rescue operations, providing care for injured and displaced animals.
Thousands of volunteers have gathered to offer support, assist with search and rescue efforts, and to reunite lost or injured pets with their owners.
The Lost & Found Animals of Maui Fires Facebook group has become a hub for sharing information about animals affected by the fires.
"The community has just stepped up like crazy; it brought the majority of our staff to tears," Katie Shannon, Maui Humane Society's marketing director said.
If you would like to help, head to this Facebook page to donate, or you can go directly through the Humane Society's website.
READ MORE FROM ANIMAL FRIENDLY LIFE
Inaugural event to bring rescue dogs and aged care residents together