The Pet Show, Australia's first national pet show, is heading back to where it all started and making a return to Sydney next month.
After a successful inaugural event in 2022, the show will be taking place Saturday 18 November and Sunday 19 November at Sydney Showground.
And organisers have promised the event will be even bigger and better this year, with more than 200 experts and exhibitors from across the pet industry taking part.

About The Pet Show
The Pet Show is Australia's first national pet show.
A multi-zone consumer show, it enables potential pet owners, existing pet owners and animal lovers of all kinds to immerse themselves in all-things pets.
The event's vision is to create the perfect pet parent experience incorporating education, entertainment, and products for dogs, cats, fish, birds, reptiles and small animals.
"We're excited to be back in Sydney where it all started for the Pet Show 12 months ago," says The Pet Show Managing Director, Cameron Just.
"After first launching the event, we received an overwhelmingly positive response from consumers and experienced unprecedented demand for tickets when we headed interstate to Brisbane and Melbourne.
"It was incredible to see the appetite for a show that championed positive pet parenting and gave Aussies the chance to explore both traditional and non-traditional pets.
"The past three events have been incredible, but we want to raise the bar even higher.
"That's why this show will not only see the return of many fan favourites but also, the addition of new elements to the Pet Show."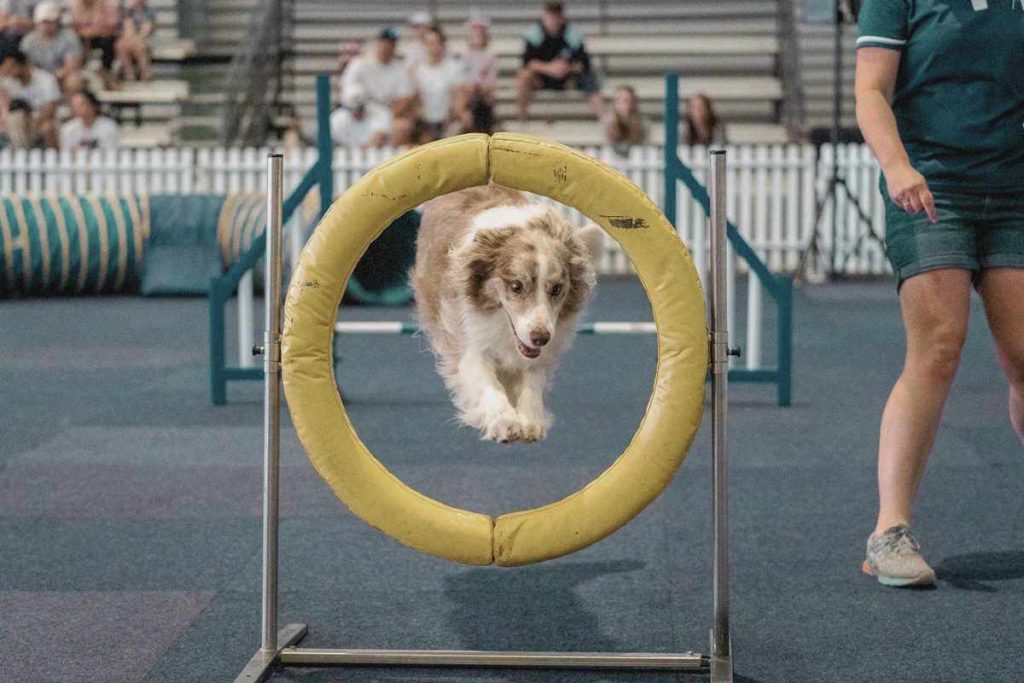 The Pet Show welcomes new aquatic exhibit 
In addition to expert presentations and retail opportunities, The Pet Show has announced that Dalua Reef Town will be a new additional to the 2023 line up of exhibitors.
A groundbreaking innovation in the world of saltwater and reef aquariums, Reef Town is a meticulously crafted, self-contained ecosystem that replicates the beauty and diversity of a natural coral reef.
Designed to captivate and engage visitors of all ages it will also serve as an educational platform, offering visitors valuable insights into the delicate balance of marine ecosystems and the pressing need for reef conservation.
Exhibitors and presenters at The Pet Show in Sydney 
Wildlife advocate, pet expert, and author Ben Dessen will be a presenter at the event, along with Erin Williams from Beyond Dog Training, Dr Trish Santos-Smith, Technical Services Vet at PAW by Blackmores , Bondi Vet Dr Kate Adams, and animal behaviourist Dr Kate Mornement.
Dr Katrina Warren and Kelly Gill, along with the Wonderdogs, will join children's favourite Bluey and Bingo to provide entertainment and photo opportunities across the weekend.
while visitors will also have the opportunity to engage with a number of exhibitors including Refuresh, Bondi Pooch, Dogs NSW, Greyhound Rescue NSW, ARC Aquariums and Eureka Pet Co.
---
Dates and ticket info

 Tickets are available online at The Pet Show website.

A portion of the proceeds will be donated to Sydney Dogs & Cats Home.

Following the upcoming event, The Pet Show will once again tour the nation travelling to:

Melbourne | 13th – 14th April 2024

Adelaide | 18th – 19th May 2024

Brisbane| 22nd – 23rd June 2024
---
READ MORE FROM ANIMAL FRIENDLY LIFE