---
---
→Read our latest post about the rise in fake animal rescue videos: how to spot a fake, and what to do when you see one
A Melbourne-based pet company has launched the nation's first smart dog tag, a gamechanger in pet care technology that enhances pet safety and owner peace of mind with GPS tracking.
Paw Xplore's new smart dog tag is a gamechanger in the landscape of pet care and technology.
And it will definitely be a welcomed product to any owner who has ever lost their pet.
The innovative product blends advanced QR code and NFC technology with GPS alerts.
Allowing for instant contact capabilities, setting a new standard in pet safety.
Paw Xplore smart dog tag, GPS pet tracking
Each tag features a unique, scannable QR code and NFC capabilities, allowing instant access to a pet's profile via a smartphone.
This profile contains all the essential information about that particular pet.
Ranging from the pet's medical history and behaviour, to the owner's contact details.
Importantly, all the information is secure with customisable privacy settings.
Briana Cowan, Co-Founder of Paw Xplore, says their goal is to blend their love of pets with the latest in pet care technology.
"At Paw Xplore, we prioritise pet safety and a quick reunion should a pet go missing," Cowan says.
"The Paw Xplore tag empowers both the pet and finder with information for a seamless reunion with the owner, alleviating the anxiety of separation."
---
---
Pet safety product that's advancing pet care technology
The smart dog tag includes the ability to send GPS coordinates to the owner when a pet is found.
When the finder scans the tag and calls the owner, they can also learn crucial care information about the animal.
"This includes the pets health, any medication they are on, and how to comfort them," says Cowan.
"With 20% of dogs over 10 being on medication for diabetes or heart conditions, it can be vital information.
"It can be a very anxious time for a pet and their owner, so Paw Xplore tags are designed to ease the anxiety.
"(by) empowering both the pet and finder with information for a seamless reunion with the owner."
---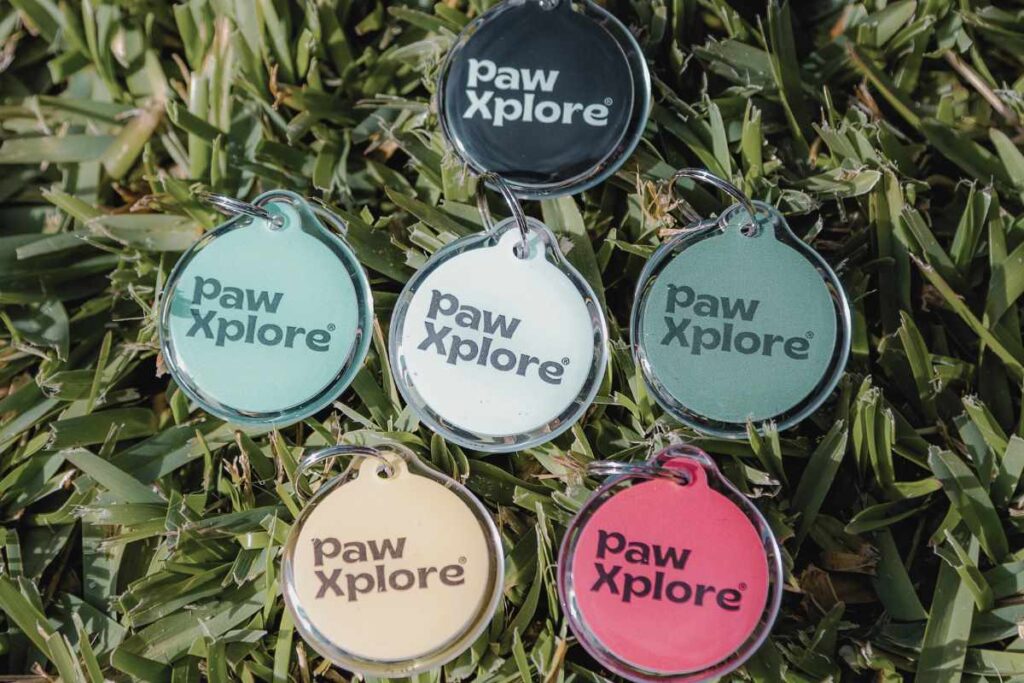 ---
About Paw Xplore

Based in Australia, Paw Xplore is a leading pet technology company.

The company is committed to enhancing the lives of pets and their owners.

Their mission is to offer advanced, practical solutions for everyday pet care challenges, embracing technology to ensure the safety and well-being of pets nationwide.

Head to the Paw Xplore website for more info on the smart dog tags and where you can buy them.

---

---

READ MORE FROM ANIMAL FRIENDLY LIFE

Animal cruelty charges; Victorian woman banned from owning dogs

https://animalfriendlylife.com.au/medical-assistance-dog-provides-unwavering-support/