With the chill of winter soon to be behind us, we're helping holidaymakers' dust off their travel bags and plan the perfect pet-friendly holiday for the springtime weather.
Estimated reading time: 6 minutes
Ah, spring! As the days grow longer and the air gets fresher, it's the perfect time to hit the road.
And who better to accompany you than your four-legged friend?
Travelling with pets has become extremely popular in recent years; more tourist destinations are offering dog-friendly accommodation options and holiday towns are full of fun activities for both you and your dog.
But while it's much easier to take your dog along on your family trips these days, a bit of prep is essential to make the journey go smoothly.
Finding the right accommodation for you and your pooch
With Australia now more pet friendly than ever, everything from big luxury hotel chains to campsites and caravan parks are now accommodating pets.
But while dog-friendly locations are one of the most frequently web searches, it hasn't always been like that.
"Australia now offers various pet-friendly destinations and accommodations that can make for a memorable vacation with your furry friend," says Carla Francis, author of Travelling with Pets.
"This has changed dramatically from when I wrote and researched the first edition back in 2012."
Although it's easier, Carla says it's still important to do proper research to ensure that the accommodation you select isn't only pet-friendly, but it's a good fit for your pet.
"A lot of properties have size or breed restrictions, so it's important to double-check," says Carla.
"And often what constitutes one person's idea of 'pet friendly' might not always be the same as yours."
When it comes to her favourite dog-friendly accommodation choice, Carla says you can't look past a caravan park for convenience, facilities, and socialisation opportunities.
"I still find caravan parks to be the best places to stay with pets," Carla explains.
"They are often in great locations next to a beach or lake, and you're also likely to meet other people travelling with pets.
"So, it can be a great way to swap stories and recommendations."
Some east coast high-end pet-friendly hotels

For those pet owners wanting to splurge on a more luxurious trip with their furbaby, Carla suggests the following hotels along Australia's east coast.

The Pullman Melbourne on the Park has designated pet-friendly rooms and provides amenities to ensure a comfortable stay for both guests and their pets.
The Langham, Sydney offers luxury pet-friendly accommodation and provides amenities like pet beds, bowls, and even a special menu for pets.
W Brisbane welcomes dogs of all shapes and sizes and has a P.A.W (Pets Are Welcome) program that includes a range of goodies. They even provide a dog walking service!
Preparation + planning the perfect pet-friendly holiday
Ok, so you've planned your trip, booked the dog-friendly accommodation, and now it's time to pack.
But, what do you take?
Packing for your pet is just as important as for yourself and is key to keeping them happy and feeling safe while travelling.
"Remember what they need at home, they'll need on the road," says Carla.
Road trips and unfamiliar locations can lead to anxiety in some pets, so it's important to pack items that your pet is familiar with to make them comfortable.
"I'd recommend packing your pet's own bed, blanket, toys, and any other familiar items from home because the scents will provide them comfort," suggests Carla.
"Set up a designated area for your pet with their bed and familiar item, this will help them feel secure and provide a sense of their own space."
Sticking to a routine while on holidays is also a great way to prevent or reduce any anxiety your pet might have.
"Maintain your pet's regular feeding, playtime, and bathroom schedule as closely as possible.
"Providing a sense of security, maintaining routines, and offering positive associations, you can help ensure your pet's comfort during overnight stays in unfamiliar places."
Carla's top tips for packing for your pooch
Pet travel kit – including their food, bowls, medications, grooming supplies, leash, collar with ID tags, wet wipes, and waste disposal bags.
Investing in a good non-spill pet bowl for the car is a great way to keep your dog hydrated while traveling.
Extra sheets to cover the furniture where you are staying – especially if you are travelling with a cat or a dog who sheds a lot of fur!
Pet first aid kit – include items like bandages, antiseptic wipes, and tweezers for removing ticks.
Calming sprays and diffusers for pets that emit pheromones to ease anxious travelers.
Road trip essentials
To keep your pet comfortable on the journey, Carla says to plan regular stops during road trips for your pet to stretch, relieve themselves, and have some water.
"Look for pet-friendly rest areas or parks along the route," she says.
"It's a good idea to try and find rest stops that are slightly away from the main road in case your pet gets free."
"I discovered Oliver's when I drove from Sydney to Cairns with my two fur babies," says Carla.
"I found that it was not only convenient, healthy, supportive of local farmers, but they also had pet treats available, and had a decent size carpark away from the highway.
"You can find them from Melbourne, VIC all the way north to Maryborough, QLD."
Top five essential pet travel tips
Health Check: Visit the veterinarian before your trip to ensure your pet is up-to-date on vaccinations and obtain a health certificate if required for travel. Also discuss flea, tick, and heartworm prevention as well.
Travel Carrier: If your pet will be in a carrier, ensure they are familiar and comfortable with it before the trip. Make it a positive space by placing treats and toys inside.
Microchip and ID: Ensure your pet is microchipped and that the contact information is up-to-date. Additionally, have a visible ID tag on their collar with your current contact information.
Car Safety: If travelling by car, secure your pet in a well-ventilated crate, carrier, or with a pet seatbelt to ensure they are safe.
Vet Contact Information: Carry the contact information of veterinary clinics along your travel route, including emergency clinics, in case you need assistance.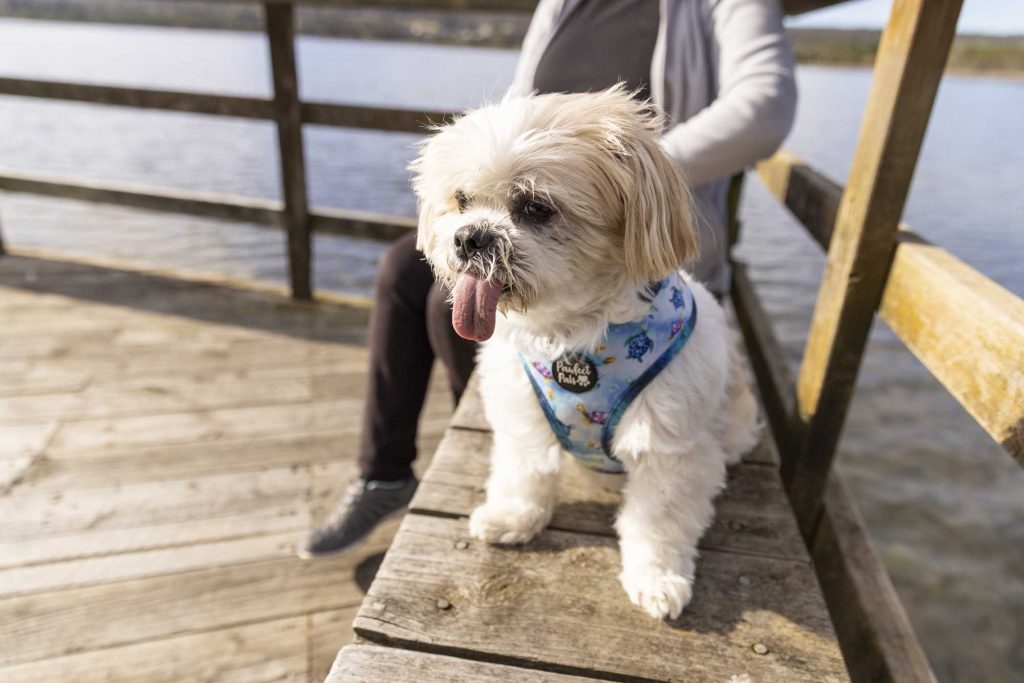 READ MORE FROM ANIMAL FRIENDLY LIFE