Australia is a nation of animal lovers, so it's not surprising that pet-friendly holidays are more popular than ever.
We share the latest tips for traveling with pets, as well as some great destination ideas to suit all holiday preferences!
Australia has some of the highest pet ownership rates in the world; 69% owning at least one pet
Dogs make up 48% of the ownership rates
More than half of all dog owners say they would like to take their pooch on a holiday
Pet-friendly holidays have become increasingly popular in recent years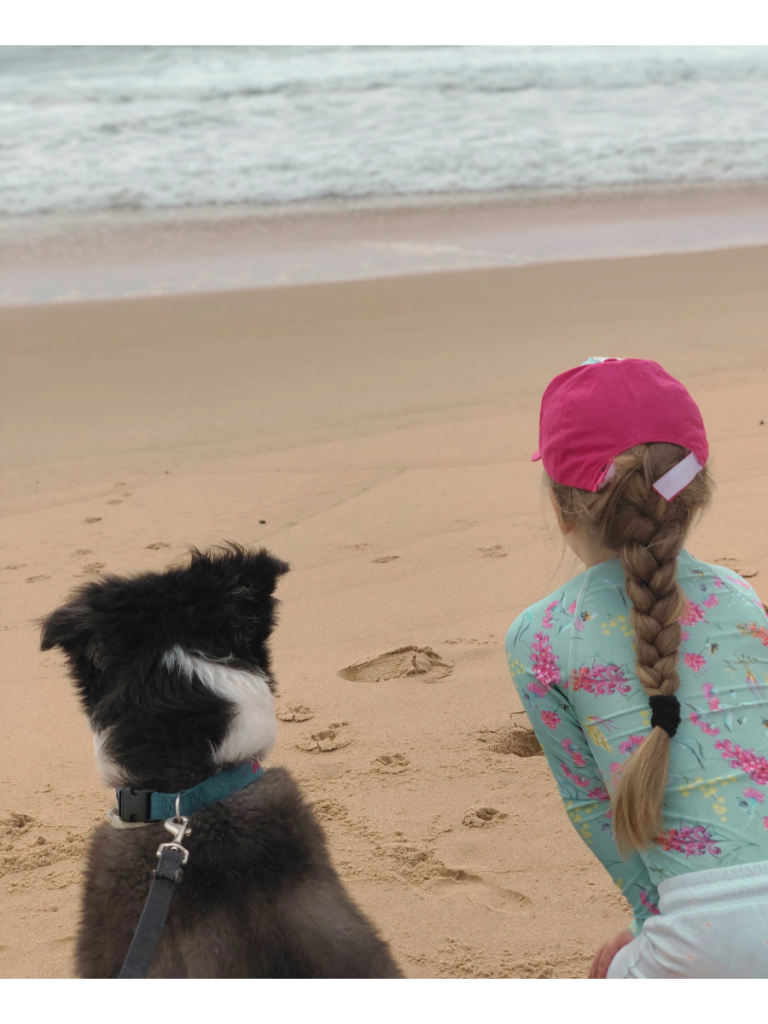 Estimated reading time: 6 minutes
The rise in pet-friendly holidays
Australia has one of the highest pet ownership rates in the world, with approximately 69% of all households having at least one pet.
In fact, many Australians consider their pets a very important part of their family.
So, it's no surprise, that more than half of Aussie dog owners want to include their pooch on the family holiday.
Founder of the Pet-Friendly Accommodation website, Carla Francis, says it's now incredibly easy for people to take their pets along with them.
"Many accommodation providers have caught on to the idea that people now actually want to holiday with their furry sidekicks, so they have opened their doors to them," says Carla.
Carla says research is key when travelling with dogs.
"This includes finding out if the yard is fully fenced and what the house rules are for pets," says Carla.
"For example, don't just assume pet-friendly means your dog is allowed inside the home.
"Another key thing to look out for is the exorbitant cleaning costs at some places, as they can add on extra charges for people travelling with pets."
Tips for travelling with pets

Consider the car trip and what to bring Search for a town that is great for pets and is an easy trip in the car to get there.

A traveling dog crate is a great idea when driving long distances with your pet.

Crates such as this one provides extra comfort, protect your car from fur and helps keep your dog contained, safe, and happy for the journey.

Finding a pet friendly town is just as important as a pet-friendly place to stay.

Make sure the local area has plenty of pet-friendly activities, such as a beach, dog park, or pet-friendly cafe!

Some dogs aren't great travelers, and it can add some extra planning and preparation.

Bringing familiar items along for the trip, such as a pet's bed or toys, helps them feel more comfortable in unfamiliar surroundings.

Plan for regular exercise and toilet breaks for your pet, especially if you'll be on the road for long periods of time.

Accommodation Research pet-friendly accommodation in a pet-friendly town!

Many places will have specific policies and fees for pets, so it's important to know what to expect before arriving.

Make sure pets are welcome all year round, even in peak season, and that they are allowed inside the home.

There's not much point in bringing your fur-baby along if they have to spend the entire trip in the yard!

Also, high fences are essential to prevent any escape artists.

Prepare your pet Make sure your dog's vaccinations are up to date, as well as flea and tick treatment.

Tick season, and the recent rain, means ticks are everywhere that holiday-makers love!

Find the local vet research the details of the local vet, just in case your pet gets sick while you're away.
Some popular pet-friendly holiday options
Silvermere Coastal Retreat in Culburra Beach, on NSW's south coast is one of the many places making travelling with pets easier by offering animal-friendly accommodation.
Owners Beth and Rod say it was a lack of quality properties that catered for dogs that prompted them to make their property inclusive of dogs.
"We wanted to make our place a luxury and relaxing escape for the entire family, including those with four legs!" says Beth.
When it came to location, Beth says the incredibly dog-friendly south coast was the only option.
"Everywhere you go on the south coast there are dog friendly cafes, restaurants, hikes and beaches – all essentials for people who want to holiday with their beloved dogs."
Thinking about taking your dog on the next camp or caravan trip?
There are also many pet-friendly accommodation options for those who prefer taking their dog on a camping and caravan holiday.
Realising the increased popularity in camping with pets, Reflections Holiday Parks offers dozens of dog-friendly camping and caravan locations in NSW.
Reflections Holiday Parks has 28 dog-friendly camp and caravan site options across the state, offering location and scenery options for all families (and grey nomads!)
No matter if you're planning a trip on the north or south coast or regional NSW, here's some of their most popular locations:
Shaws Bay Holiday Park situated in the northern NSW town of East Ballina, Shaw Bay Holiday Park offers dog-friendly caravan, camping, and cabin facilities.
Positioned on the tranquil banks of Shaw Bay, a dog-friendly off-leash beach is only a few minutes' drive away.
Moonee Beach Holiday Park is located just minutes from Coffs Harbour and boasts plenty of large dog-friendly sites for caravans and camping.
With both powered and unpowered sites, the holiday park offers a range of modern tiny homes and cabins.
Corindi Beach Holiday Park further up the road – 30 minutes north of Coffs Harbour to be exact – Corindi Beach Holiday Park is the perfect destination for a coastal getaway with your dog.
Situated on the stunning Corindi Headland, this holiday park offers dog-friendly caravan and camping sites, as well as selected cabins, all year round.
Eden Holiday Park the far south coast of NSW is just as popular with holidaymakers as the north, and Eden Holiday Park welcomes dogs on all their sites.
Situated near the off-leach Aslings Beach, Eden Holiday Park also offer five dog-friendly cabins.
TIP if you visit the south coast between September and November, you'll find yourself in one of the best whale-watching hotspots in Australia.
Lake Keepit Holiday Park if your preference is bush over beach, Lake Keepit Holiday Park in the beautiful New England region of NSW is a great option for both campers and caravanners.
An easy drive from both Gunnedah and Tamworth, this holiday park has a water park, skate park, and BMX track, which makes it a huge hit with the two-legged kids!
The four-legged family members will enjoy a swim in Keepit Dam, more than twice the size of Sydney Harbour and is dog friendly all year round.
---
We would love to hear your favourite pet-friendly holiday destinations; comment below to share your experiences to help other dog lovers plan their perfect trip!
READ MORE