Assistance dogs are more than just loyal companions; they are life-changing partners for people with various disabilities and needs.
August 4 is National Assistance Dogs Day and although traditionally only recognised in the US, we think it's a great opportunity to highlight the incredible and life-changing work of all support and therapy dogs.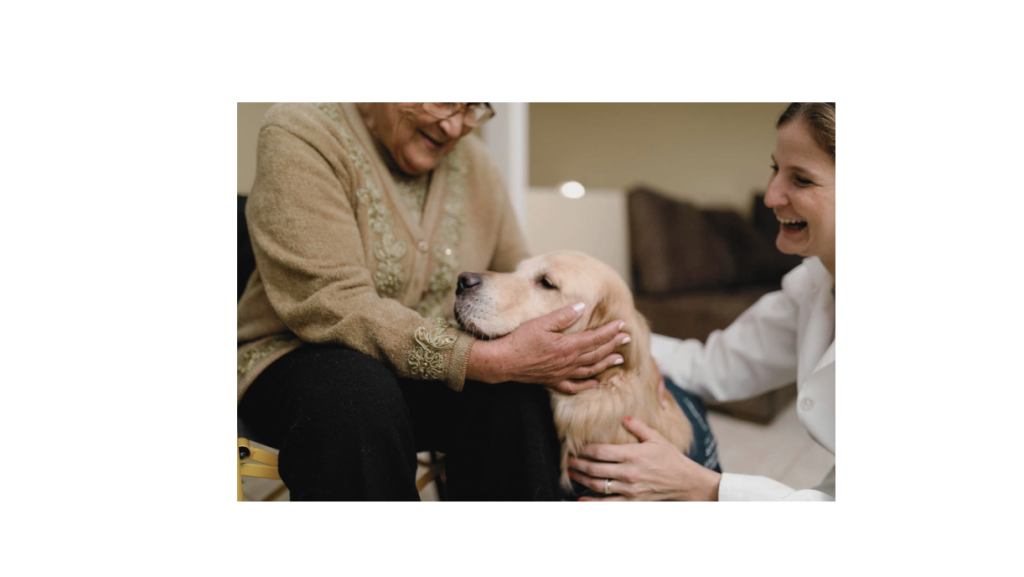 Celebrating all assistance dogs
Pet lovers are well aware of the unconditional love and support dogs provide.
But for people living with disabilities, that support goes so much further.
These specially trained canines provide physical and social support with everyday tasks.
That support ultimately significantly increases their independence, self-esteem, and overall well-being.
National Assistance Dog Day was established in the US to raise awareness of these special pooches and their work.
There's a number of organisations here in Australia that have assisted thousands of visually impaired and disabled individuals.
So, we are highlighting the different ways they offer support, as well as profiling some of our amazing local organisations.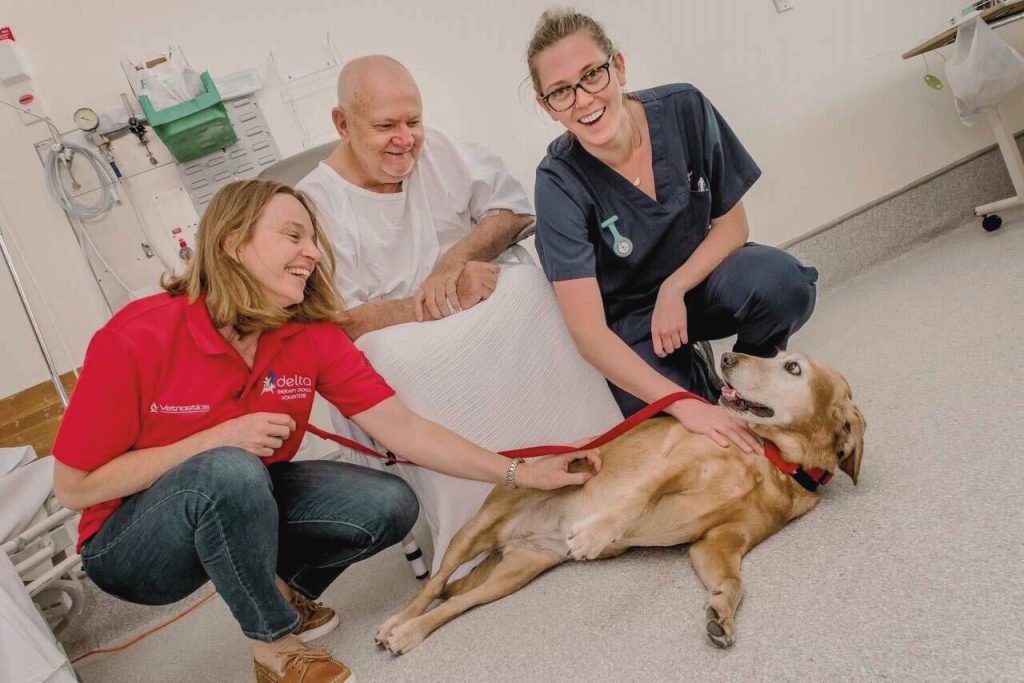 Different roles of assistance dogs
Mobility assistance: These dogs help individuals with mobility needs, such as those in wheelchairs. The dogs are trained to help with a multitude of everyday tasks; they can open doors, pick up objects, and provide physical support.
Guide dogs for the visually impaired: Trained to lead and navigate, the dogs – most often Labradors or Golden Retrievers – assist people who are blind or visually impaired.
Emotional support and therapy dogs: Offering comfort and companionship, these dogs support mental wellbeing and have proven life-altering to people with mental health illnesses such as depression, anxiety, and PTSD.
FACT – NSW Ambulance has a mental health support dog who offers cuddles and emotional support to paramedics and operators.
Assistance for autism: These dogs are trained to support individuals with autism, providing calming influence and safety. Many families credit these canines for giving their autistic child increased confidence and independence.
Medical alert dogs: Trained to detect medical conditions like seizures or diabetes, alerting caregivers or medical professionals to a person in need of immediate assistance.
Educating kids about assistance dogs

One of the best things you can do to support assistance dogs is to educate the next generation about them and the reasons why these dogs are so valuable.

Teachers and parents are encouraged to educate kids about assistance dogs, what they do, and why some people need them.

This education allows kids to be immediately understanding if they see an assistance dog and their human out in public.

There are a number of great books that help explain it well, such as "Working Like Dogs: The Service Dog Guidebook" by Marcie Davis can be a great resource.
Australian organisations supporting the community with assistance dogs
Assistance dogs are true heroes, providing invaluable support to those in need; their dedication and skills transform lives, making them an essential part of our community.
Here's an overview of some of our local Australian organisations connecting support and therapy dogs to at-risk kids, people living with disabilities or special needs, and those in need of emotional support:
Paw Pals
Paw Pals is a unique program using therapy dogs to help vulnerable kids reconnect with their education.
An initiative of Mackillop Family Services, it provides therapy dogs to Victorian children who are disengaged from learning.
Read our story on 11-year-old Shiloh, who became disengaged from school after developing anxiety when her family life turned upside down.
Shiloh's dad previously spoke to Animal Friendly Life about Shiloh's work with therapy support dog, Indie.
Head to the Mackillop Family Services website to learn more about this essential support service.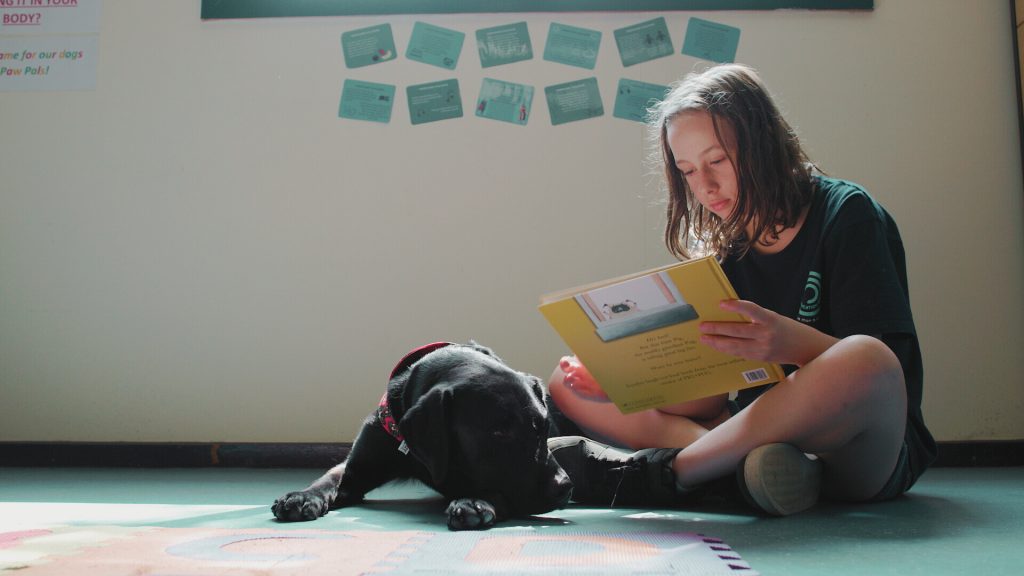 PTSD Dogs Australia
The not-for-profit organisation is dedicated to rescuing, rehoming, and training unwanted dogs to support and assist Australia's first responders.
The dogs offer incredible support to fire, police, ambulance, and Defence Force personnel suffering PTSD.
Head to their website to learn more about the organisation and ways you can help.
 Smart Pups Assistance Dogs
Smart Pups aims to enhance the lives of children with autism and other disabilities by placing them with highly trained canine companions.
The dogs can significantly improve the physical health and safety of the children.
They also increase their independence, confidence, self-esteem, social interaction, life experience, and their overall happiness and wellbeing.
Head to their website to learn more about the organisation and the unique support they offer children and their families.
Guide Dogs Australia
This well-known and respected organisation has a mission to equip visually impaired individuals with the skills, tools, and support to live confidently.
Their goal is to ensure that everyone who needs a Guide Dog has access to one, allowing them to move safely and confidently within their communities.
The support can lead to a more fulfilling life for those who might otherwise face significant challenges.
Guide Dogs rely on community support to assist those in need; to learn more about their vital work and how you can support them,visit their website.
Assistance Dogs Australia
Another incredible organisation that trains and places unique dogs with Australians in unique situations.
These assistance dogs are trained to perform tasks that contribute to the independence and quality of life of their owners.
These tasks may include opening and closing doors, picking up dropped items, and even alerting to specific medical conditions.
The support provided by Assistance Dogs is more than just physical; they offer companionship, confidence, and a sense of security.
Visit the Assistance Dogs Australia website to learn more, including how you can support their fantastic work.
Delta Society
Delta Society is Australia's largest provider of therapy dog services.
Their mission is to promote and facilitate positive interaction between people and companion animals.
Read our previous article about Delta Society's therapy dog, Millie
The organisation takes therapy dogs into hospitals to offer support to patients, most often in the neurological wards.
History of National Assistance Dog Day in America
The first guide dog team in the United States arrived in New York in 1928, led by Buddy, the seeing-eye dog, and his owner Morris Frank.
In 1990, the Americans with Disabilities Act (ADA) officially defined the role of assistance dogs.
Today, the role of assistance dogs has grown substantially; with many disability sufferers having access to life-enhancing canine support.
Assistance Dog Day recognises and honours these dogs and their trainers, aiming to raise funds and increase awareness of their work.
It's part of International Assistance Dog Week (IADW), an annual event started by long-time paraplegic Marcie Davis.
Many training facilities hold open days and tours to showcase their work.
READ MORE FROM ANIMAL FRIENDLY LIFE