We've recently celebrated Pet Appreciation Week 2023 and we are marking the occasion by recognising the increasing impact smaller pets are having in our lives!
Pet Appreciation Week 2023 was celebrated 5-11 June
Since 2019 there's been a significant increase in the number of people choosing to own smaller pets
Fish, birds, and rodents are the most popular small pets to own
With the increased cost of living, small animals have become a popular alternative to owning a cat or dog
Smaller pets are especially good, when suitable, as a first pet for children
The benefits of small pet ownership
As a nation of pet lovers, Australians are very familiar with the immense joy, love, and companionship pets provide.
But while dogs and cats often steal the limelight, there are many unique benefits to owning a smaller animal.
Whether you're living in a small apartment, have limited time for pet care, or simply adore the charm of these creatures, small pets can be a perfect fit for any lifestyle.
With the cost of living rising significantly, PETstock Ambassador and pet behaviour specialist, Lara Shannon, says it's a great time to consider a smaller pet.
"Initial and ongoing costs, incompatible lifestyles, and restrictions imposed by landlords and body corporates, continue to hinder Australians from experiencing pet ownership," says Lara.
"When families contemplate the idea of pet ownership, their thoughts often gravitate toward cats and dogs.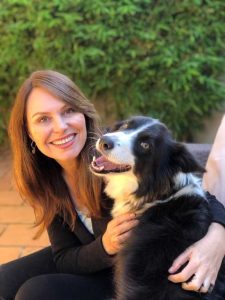 "However, it's time to recognise the abundant array of small animals that present exceptional options for first-time pet owners and those with young children."
Smaller pet appreciation
Since 2019, the pet ownership rate of small animals – such as fish, birds, small mammals, and reptiles – has risen significantly.
"There's been growing interest in recent years in owning small animals such as fish, birds, small mammals, and reptiles," says Lara.
Many families find these creatures offer an affordable alternative, especially in a time where the cost of living is rising rapidly.
Lara believes small animals are a fantastic option for many families.
"They are great for pet lovers who want a companion, but may not have the space, lifestyle or financial capacity to look after a pet.
"Small pets are also a great first pet option for children as they are easier to manage and care for.
"They offer them the experience of autonomy and greater responsibility."
Here's some of the top reasons to own a smaller pet

The lower costs associated with caring for smaller pets.

 The appeal of smaller pets to renters, frequent movers and those who live in urban areas with less space.

 Smaller pets are often met with minimal objections from landlords or body corporates since they are relatively clean, quiet, and require nothing more than a quality hutch and a well-designed exercise setup to ensure their well-being.

Smaller, low maintenance pets are more suitable for those who live busy lifestyles and spend less time at home.

Smaller pets are great options for first-time pet owners and children.
Popular smaller pets
When it comes to the most popular small pet, Lara says fish still reign supreme.
With approximately one in ten households embracing aquatic creatures, they are an ideal solution for those who seek pets that demand minimal supervision.
"In an era of rising living costs, fish provide an ideal solution for those who seek pets that demand minimal supervision," says Lara.
"Even families unable to shoulder the overall expenses associated with cats or dogs can find solace in the serene realm of fish companionship."
The second most popular category of small pets are birds.
"For first-time pet owners with limited living space or lifestyles that may not accommodate traditional pets, birds such as budgies and cockatoos present an appealing choice."
Lastly, small mammals like guinea pigs, ferrets and rabbits serve as delightful companions for individuals with busy schedules.
"These adorable pets possess an inherent affectionate nature and are a great option for renters and frequent movers."
What is Pet Appreciation Week?
Pet Appreciation Week 2023 (or PAW)  was held 5-11 June and is dedicated to showing our pets what they mean to us.
PAW started in the 1980s to create awareness of the importance of pets and appreciate what they do for us.
According to a PETstock's survey, the emotional connection between a dog and their owner is proven to be extremely strong.
Ninety-six percent of dog owners even said the connection is so strong that their dog will mend a broken heart.
Not surprisingly, the research also shows that any pet can improve our mental wellbeing.
While watching fish swim reduces stress, the companionship of cats and dogs can reduce feelings of loneliness, anxiety or depression.
Pet Appreciation Week – five reasons to celebrate our four-legged friends

Pet Appreciation Week is a great opportunity for owners to reflect on just how much our animals do for us.

PETstock ambassador and pet behaviourist expert Lara Shannon has listed the top five ways our pets make our lives better.

They support our mental health

Almost any pet can improve our mental wellbeing. Pets can make us laugh and smile, allowing us to set our worries aside even if it's just for a moment.

They keep us moving

This is especially true for dogs.

They help us fit healthy daily exercise into our busy schedules whether that be on a hike or run – like a trail run adventure – swim at the beach or playing fetch at the dog park.

They're essentially our greatest motivators and personal trainers who never want to miss out on a workout!

Regular exercise with your pet will deepen the connection between you, eliminate many behaviour problems in dogs and keep you both happy, fit and healthy.

They provide unconditional love

Pets can be great listeners, offer unconditional love, unwavering affection and won't criticise you.

According to PETstock's Pet Parent Survey 2022, six in every 10 pet parents allow their pet to sleep either in or on their beds with them, further highlighting the strong bond that we share with our pets.

The power of support from companion animals for people living with mental health problems

Help you to socialise and meet new people

Pets can be a great social bridge for their owners, helping them to start and maintain new friendships and, in some cases, romantic relationships.

Dog owners frequently stop and talk to each other on walks, hikes, or in a dog park. Pet owners also meet new people in pet stores, online groups, clubs and training classes.

Owning a pet can also assist in the dating game, with 56% of cat owners agreeing that they'd match with people who featured dogs or cats on their profile.

Provide structure and purpose

Our pets also provide structure to our days.

Having to feed, exercise and care for a pet can help you keep to a daily routine and feel more grounded and focused.

Whether you're a pet parent to a bird, snake or cat, you're never alone and you're also responsible for looking after them.
READ MORE